Easily and reliably convert scrap pallets and industrial packaging into marketable wood fiber with WSM's industry proven, low maintenance pallet grinders.
Industry Specific information
Materials processed include scrap pallets, deck boards, stringers, short blocks, trim ends, edgings, panel scrap, plywood, and other industrial packaging waste. 
Nails and repair plates are no problem for WSM pallet grinders. Optional metal removal is highly effective and helps to maximize finished fiber value.
WSM's Horizontal Grinders deliver high volume, singe pass reduction as part of a fully engineered system providing metered feed of material into the grinding chamber for reduced horsepower requirements and allowing for smoother, safer operation. 
When a high-speed grinder is too much and a low-speed shredder isn't enough, WSM's Mid-Speed Shredder provides the best of both worlds. The unique Mid-Speed shredder provides the shredding power of larger high-speed units with greatly reduced fines, noise, vibration, and power consumption
Hopper Fed, Low RPM Grinders with slow speed cutting action provide low noise, low dust, and low horsepower operation for lower volume processing.  Easy installation and low maintenance for lower operating costs.
Industry Challenges
As more states enact laws requiring solid waste to be source reduced, recycled, or composted, more companies are enacting Zero Waste policies. Evidence of that includes the dumping and disposing costs of pallets that have become more and more expensive. Depending on where you are in the country, the price has risen 3-4X in the last three years. WSM's high speed, high volume grinders, mid-speed shredders, and low speed, lower volume grinders can help facilities meet the Zero Waste goal and turn an ever-increasing expense into a marketable fiber. 
The abrasive nature of pallets and industrial packaging demands rugged, reliable equipment designed and built for these unique requirements. WSM has the most complete range of grinder styles that are just that. These grinders are the easiest to maintain and are constructed with the largest components for long-term, reliable operation. From stand-alone Low RPM Grinders to Mid-Speed Shredders to Titan Horizontal Grinding Systems - we can match the right grinder for your facility.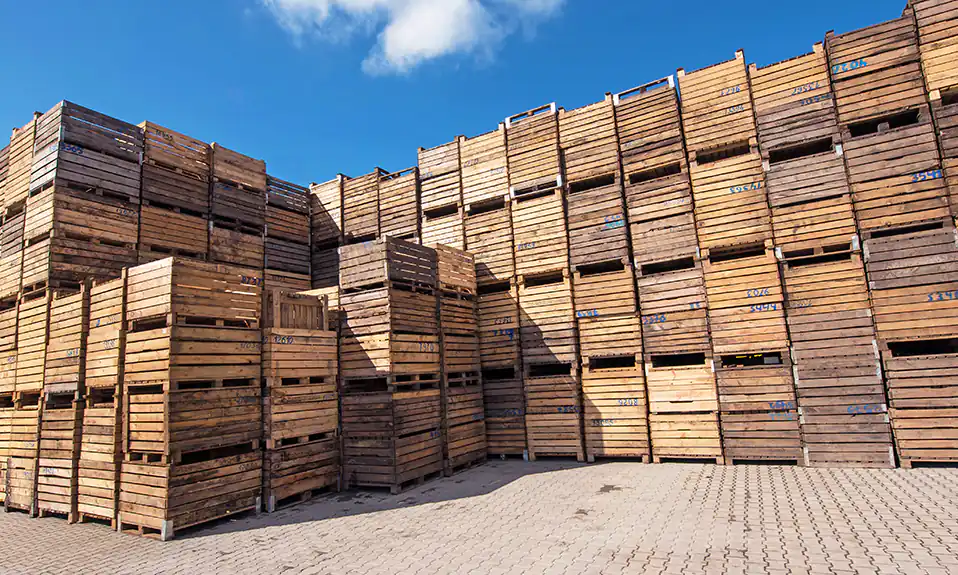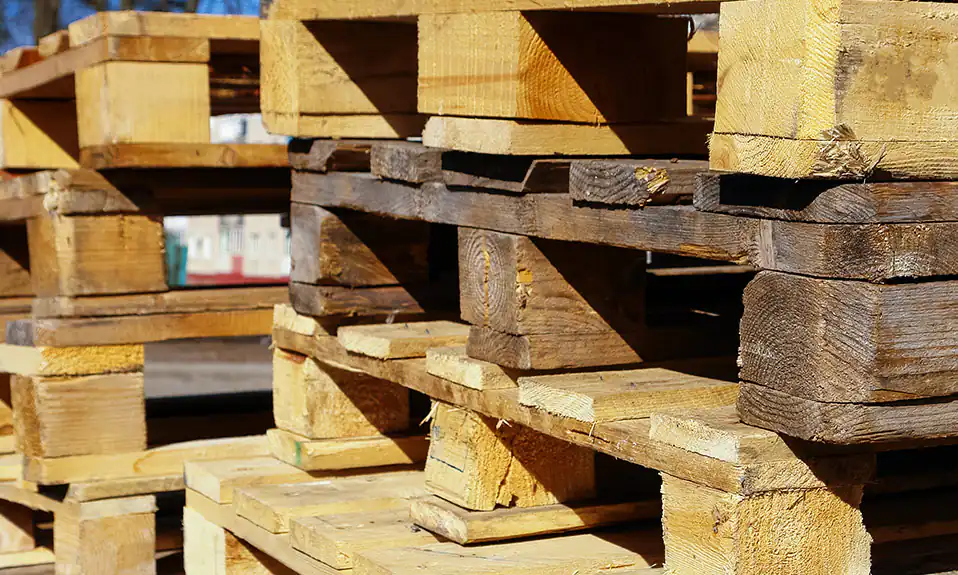 WSM Solution
Convert large volumes of expensive wood waste into a marketable wood fiber with these heavy duties, high volume pallet grinding systems featuring WSM's Horizontal Grinders.  Delivering a finished wood fiber product in a single pass by including WSM's screening, conveying, and metal separation machinery. This complete, fully engineered processing system delivers lower maintenance operation and the most rugged construction available.
WSM's unique Mid-Speed Shredder is ieeal when a high-speed grinder is too much and a low-speed shredder isn't enough. These machines provide the shredding power of a larger high-speed unit with greatly reduced fines, noise, vibration, and power consumption. The energy efficient electric drive eliminates the ned troublesome, maintenance prone diesel or hydraulic engines. The durable construction and componentry provide for a long, dependable operating life while producing a consistent particle size in one pass.
For lower volume applications, WSM offers Hopper Fed, Low RPM Grinders, specifically designed for industrial packaging and pallet recycling applications. Providing low noise and low horsepower operation, easy installation, and low maintenance, further reducing operating costs.
Maximize processing for existing plant flow with numerous customized infeed and discharge options. Optional metal removal and screening are also available.  WSM's grinders provide low maintenance and field-proven performance for producing end-products including landscape material, animal bedding, boiler fuel, and mulch. 
Discover the WSM Difference
If you require a reliable and affordable solution for converting scrap pallets and industrial packaging into profitable wood fiber, WSM's line of low maintenance pallet grinders can offer the solution you've been looking for.
Innovation Portal
Take the next step towards finding innovative and profitable solutions for the pallets and industrial packaging industries by completing our contact form. A member of our team will follow up to answer any questions.
Whether you are in the Biomass / Recycling / Green Waste / Wood / Agricultural or other processing industry, West Salem provides the type of innovation our customers thrive on.
GET A FREE PDF & YOUR QUESTIONS ANSWERED
PALLETS AND INDUSTRIAL PACKAGING Application Answers Form