Confidently convert wood residuals into valuable wood fiber products like biomass feedstock, boiler fuel, composite board feedstock, mulch, or pellet feedstock with WSM's mill-duty, proven wood and bark hogs, grinding, screening equipment and processing systems.
Industry Specific information
The harsh mill environment requires heavy duty, reliable, mill grade equipment for processing wood fiber

Low maintenance operation helps keep costs to a minimum

Wood is a sustainable resource with the industry seeing increased competition for fiber

Lowering fiber costs by expanding fiber sources delivers substantial value

Decades of experience in supplying simple and reliable wood residuals processing equipment
GET A FREE PDF & YOUR QUESTIONS ANSWERED
The variety and availability of raw material varies with region and competition reinforces the need to be able to successfully process a variety of material.
Count on WSM's decades of experience in supplying simple and reliable wood residuals processing equipment. Delivering outstanding 24/7 performance processing forest residuals, LVL/plywood trim, slabs, bark, log yard debris, slab wood, trees/stumps, lily pads, and alternative fiber sources.  High volume processing with WSM's wood and bark hogs offer capacities with minimal maintenance and low-cost operation to get the job done.
Whatever your particular processing requirements, you can move forward with confidence that you are getting the right machine to efficiently and effectively process your material. Tell us what and how how much you need to process - we'll configure the machine or system to get the job done
WSM offers chain metering bins/bulk feeders, Horizontal Hogs and Grinders, Vertical Hogs and Grinders, Shredders including our massive Super Shredder, Hammermills, Disc Scalping Screens, Oscillating Screens, Trommel Screens, and Vibrating Screens/Conveyors. What works best for your operation? Our team is here to help determine the best solution to optimize your operation.
Industry Challenges
Mill managers rely on tough, severe-duty equipment for their facility.  High volume production with minimal horsepower requirements to produce a consistently sized product. The flexibility to simply and effectively process diverse types of raw material is necessary as the competition for raw renewable feedstock sources increases. The hogs, grinders (slab wood grinders, etc), crushers, mills, and screens used in the mill need to deliver 24/7 operation in this demanding environment.
From fine grinding of wood chips for pellet fuel or composite board; to coarse grinding of bark or wood waste for mulch or biomass; to grinding slab wood, forest residuals, land clearing debris, and stumps; to screening product to maximize fiber value, you need reliable machine operation and long machine life. WSM's commitment to providing mill-duty size reduction and screening equipment that supplies dependable long term operation is proven in successful installations worldwide. Individual components or turn key systems configured to help optimize mill operations.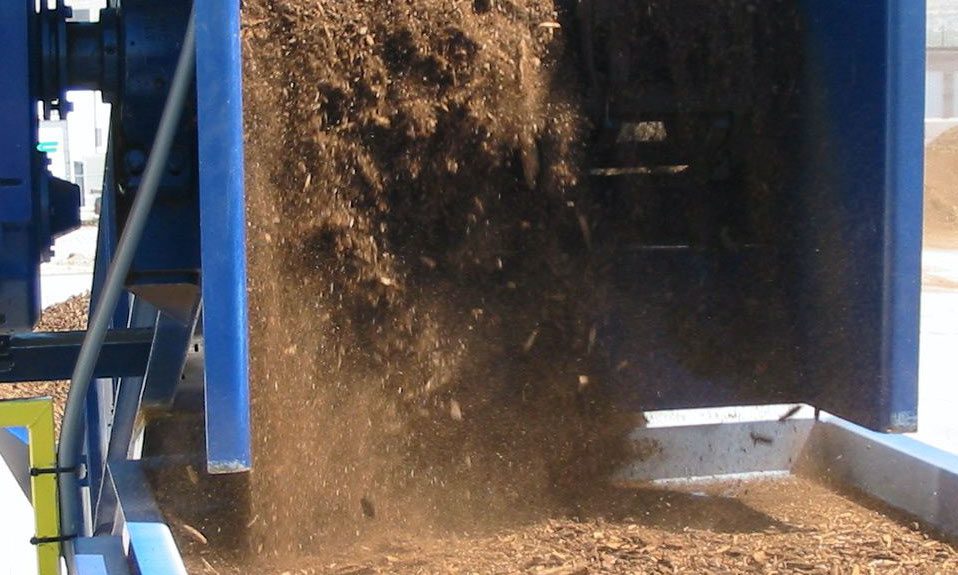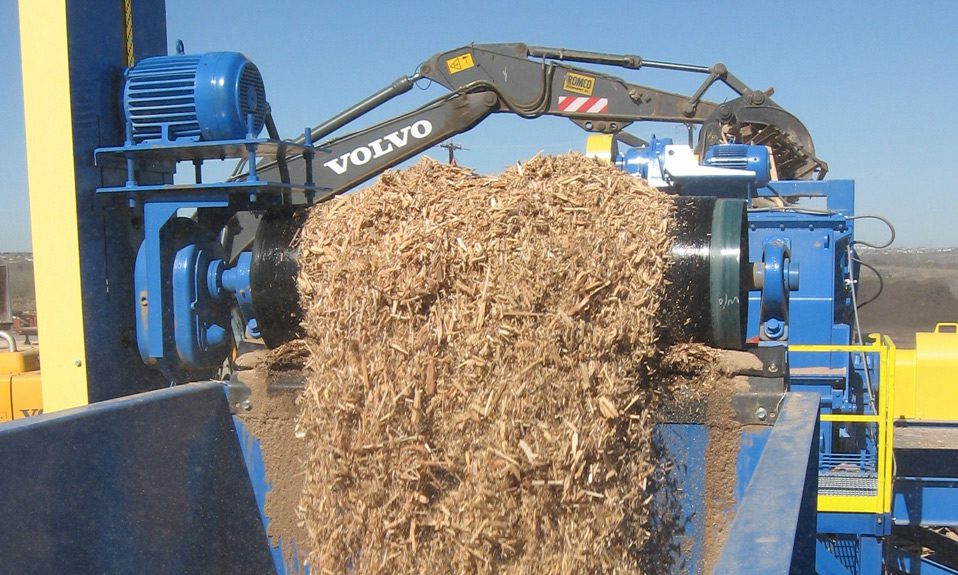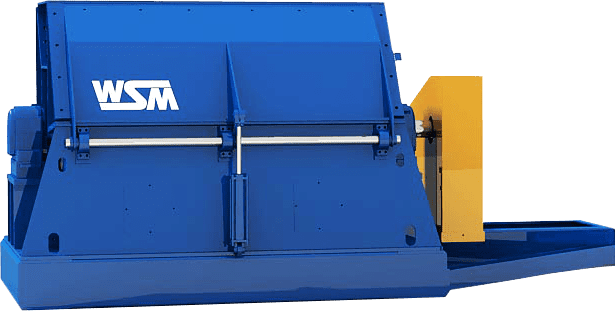 WSM Solution
WSM has been partnering with the wood products industry since 1947 to supply heavy-duty, dependable hogs, grinders, screens, and conveyors with simple, effective designs - because simpler is better in the world of wood processing. High volume production and consistent product sizing with minimal horsepower requirements are some of the reasons WSM gear is the choice in some of the largest, most demanding mill applications in the world. Improved energy-efficient operation and maintenance-friendly features help keep costs to a minimum. Mill-duty construction delivers long operating life and improved ROI.
WSM's vertical and horizontal feed wood and bark hogs, wood and bark screeners, wood waste grinders, No-Knife Re-Sizers, sawmill waste wood shredders, hammermills for wood chips, disc scalping screens, oscillating screens, vibrating conveyors and screens, trommel screens, and exclusive Waterfall Disc Screens are engineered and built to the standards of low maintenance and maximum performance. Supplied as individual components or complete processing systems, they are Tough. Reliable. Built to Last.
Discover the WSM Difference
With an unparalleled level of power, performance, and reliability, the West Salem line of Wood and Bark Hogs / Vertical Grinders / Screens / Shredders and Conveyors provide innovative industrial solutions designed to meet your business' needs and exceed your expectations.
Get a free WSM PDF
Discover for yourself the WSM difference by completing the form and contacting one of our agents for a no-commitment consultation and get a free WSM PDF. Our highly skilled and knowledgeable agents will help guide you through the types of cost-effective options we offer that will boost your business' bottom line.
Whether you are in the Biomass / Recycling / Green Waste / Wood / Agricultural or other processing industry, West Salem provides the type of innovation our customers thrive on.
GET A FREE PDF & YOUR QUESTIONS ANSWERED