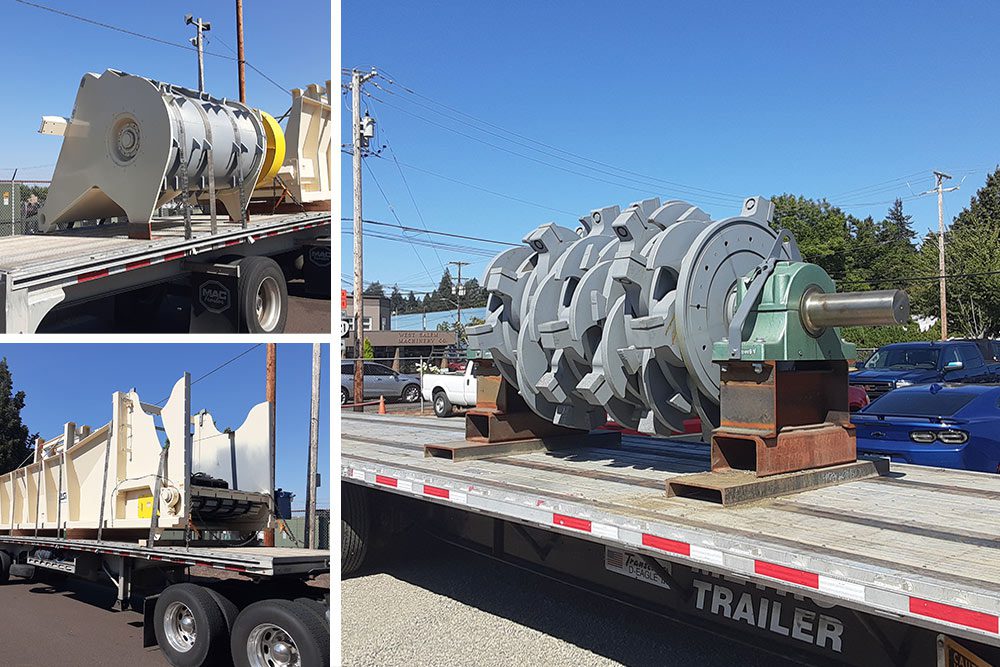 Massive 6070 Titan Horizontal Grinding System going to a large mulch producer in the Southeast. The system includes the Grinder with 27 hammers weighing 150 lbs each, 44" diameter Powered Feedroll, 70" wide by 30' long Chain Infeed Conveyor, and two 500 HP motors.
---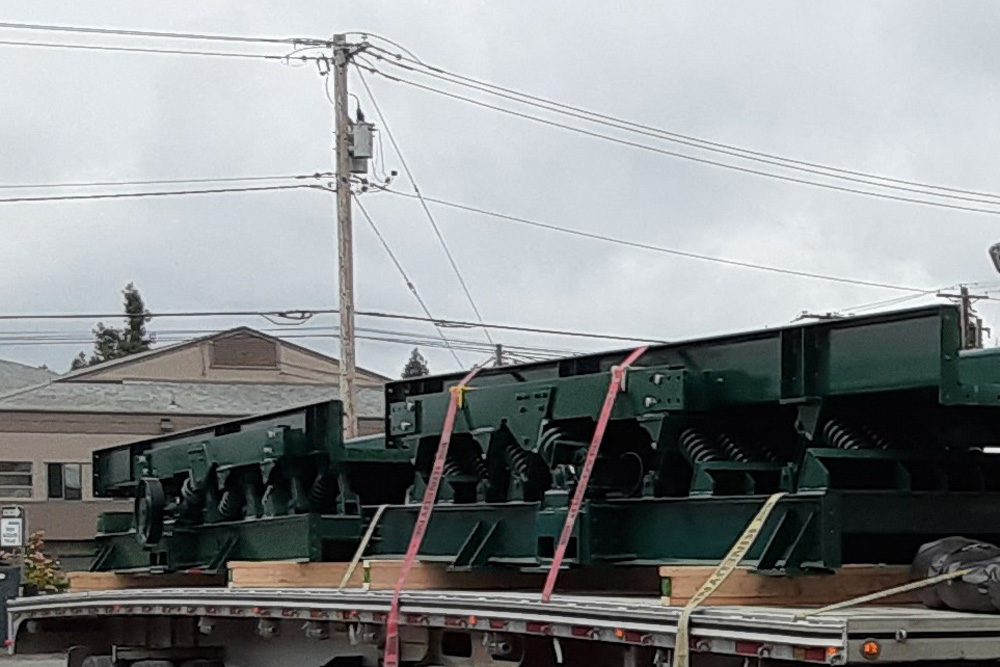 Two sections of three heavy-duty Vibrating Conveyors manufactured for a mill in the Southeast. These 65' long collection Conveyors have 48" wide pans, 30 HP motors, steel coils springs, and counter-balanced design.
---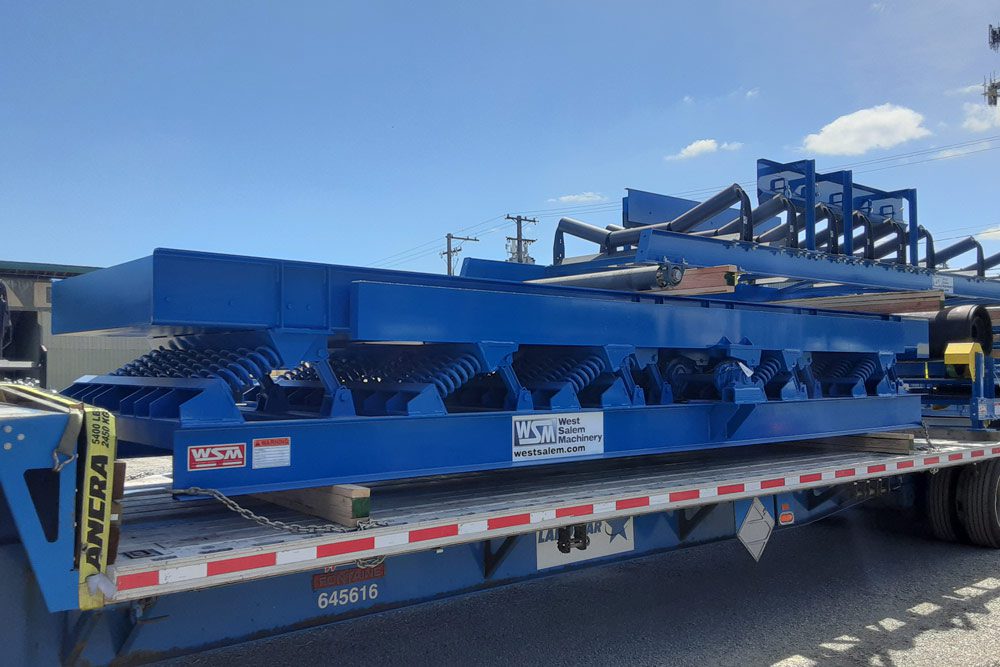 25' long Vibrating Screen heading to an energy technology company in the Midwest. The Screen has a 60" wide pan with 20' long screening section, 25 HP motor, and stainless steel lined bottom. This project included a 28' long, 60" wide belt conveyor.
---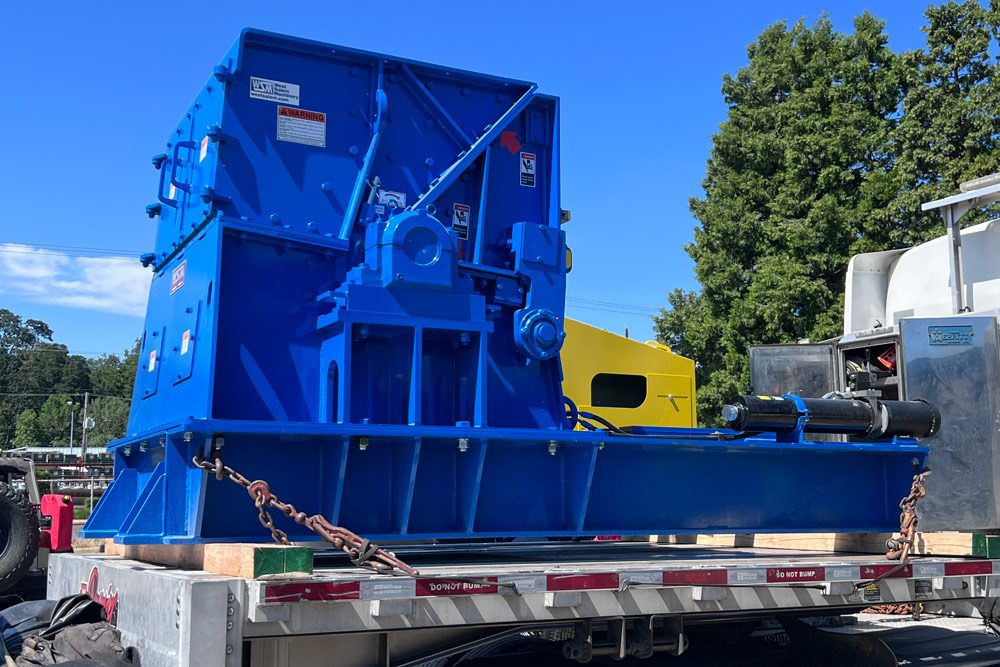 3240 No-Knife Re-Sizer heading to a plant in the Midwest. This unit features our pivoting top case for easy maintenance access, 20 hammers that weigh 40 lbs each, and operates with a 200 HP motor (customer supplied).
---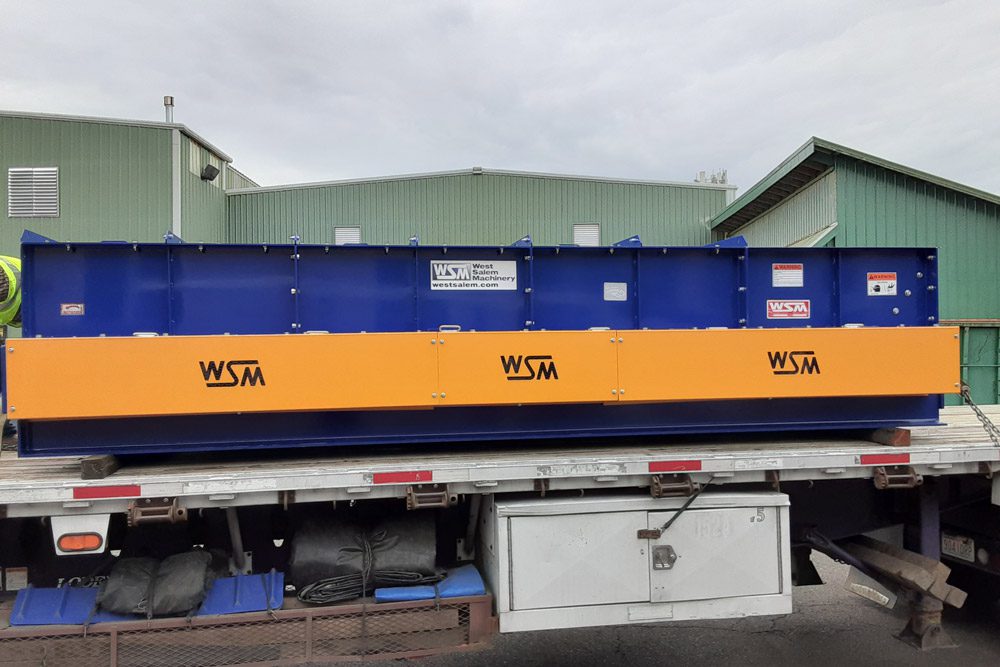 60" wide, 15 rotor Disc Screen going to a mill in the Northwest to separate gross overs and softwood sawdust. Operating with two 10 HP motors and narrow disc spacing, this unit has top covers and weighs over 18,000 lbs.
---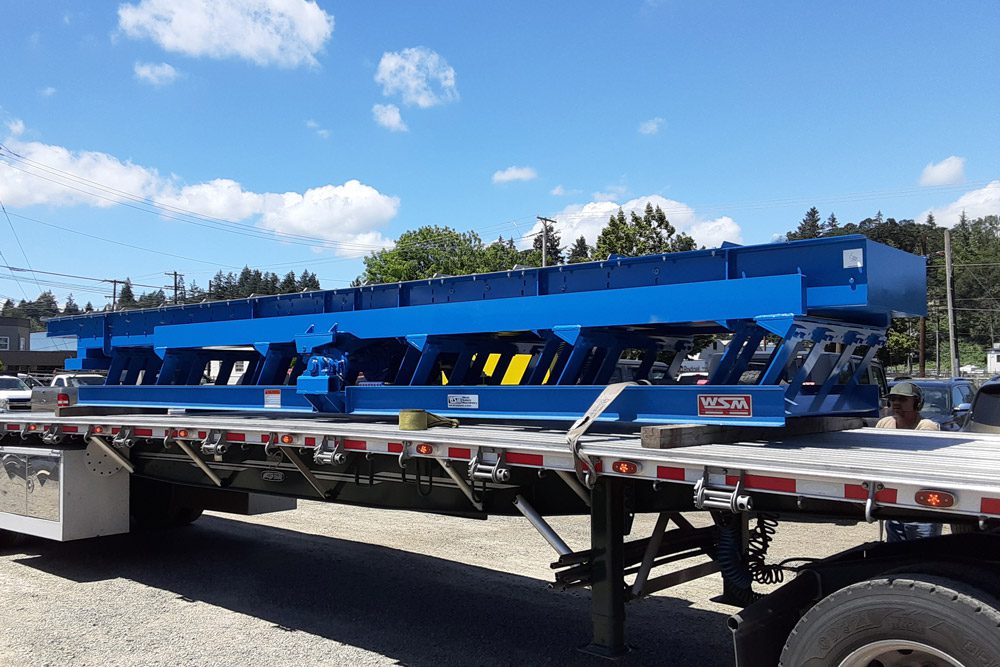 25' long, 36" wide Vibrating Screen going to the Pacific Northwest to process pre-ground alfalfa. The Screen has fiberglass springs, counter-balanced design, 20' long perforated screen section, and top covers.
---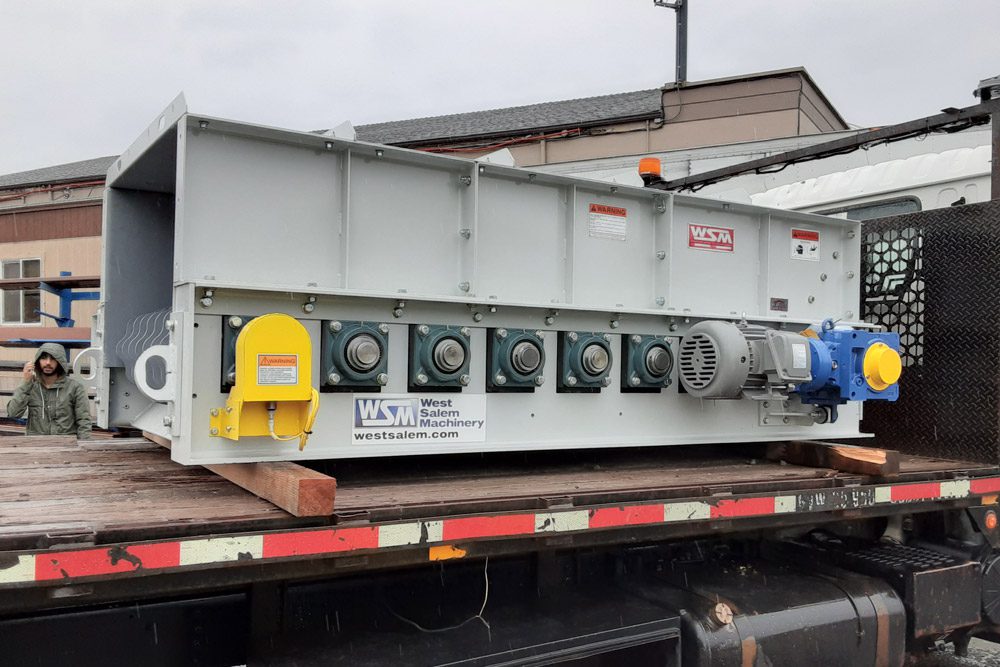 48" wide, 9 rotor Disc Screen heading to a mill in British Columbia to separate ground wood and bark. The Screen has a 7.5 HP motor, orientation rolls with tight disc spacing, large disc spacing on the remaining rolls, and top covers.
---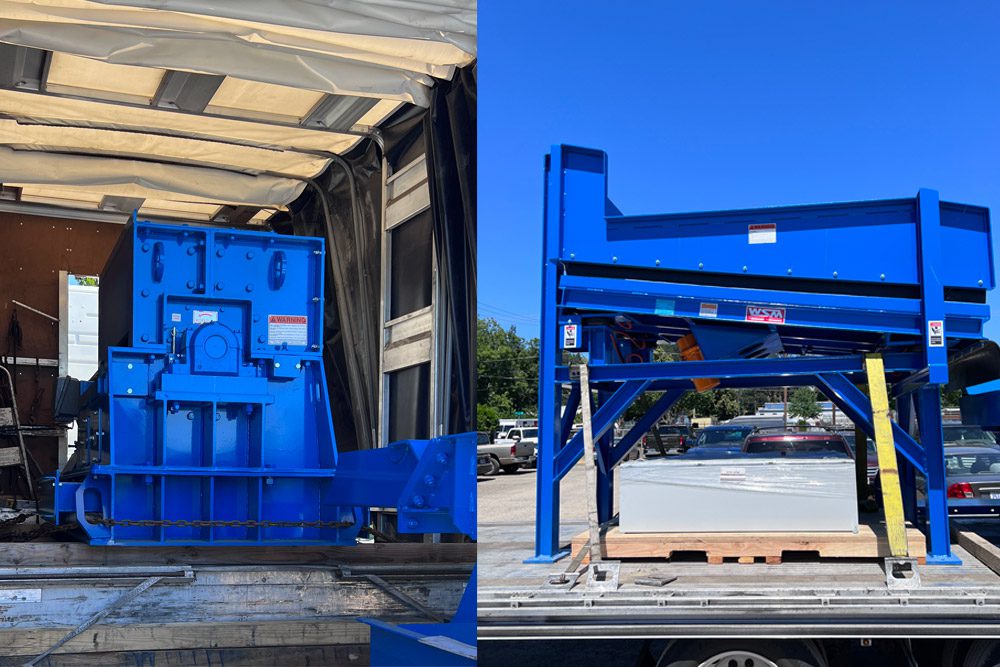 2432 Horizontal Grinder and Vi-Pro Feeder going to a lumber, pallet, and crate producer in the southeast. The Grinder includes a powered feedroll and 25' long, 31" wide Vibrating Conveyor with a fiberglass section and metal detector. The Vi-Pro Feeder is 48" wide and 9' long.
Get Application Answers
Blog General Application Answers Form - No PDF
"*" indicates required fields