A Super Shredder heading to a mill in the NE for a green milling application. This unit will process Eastern Pine pulp chips with a 300 HP motor. WSM also supplied machine supports with integrated discharge chutes, infeed chute with an 8' overall height, 25' long screw discharge conveyor, maintenance access platforms, start up assistance, and maintenance training.
---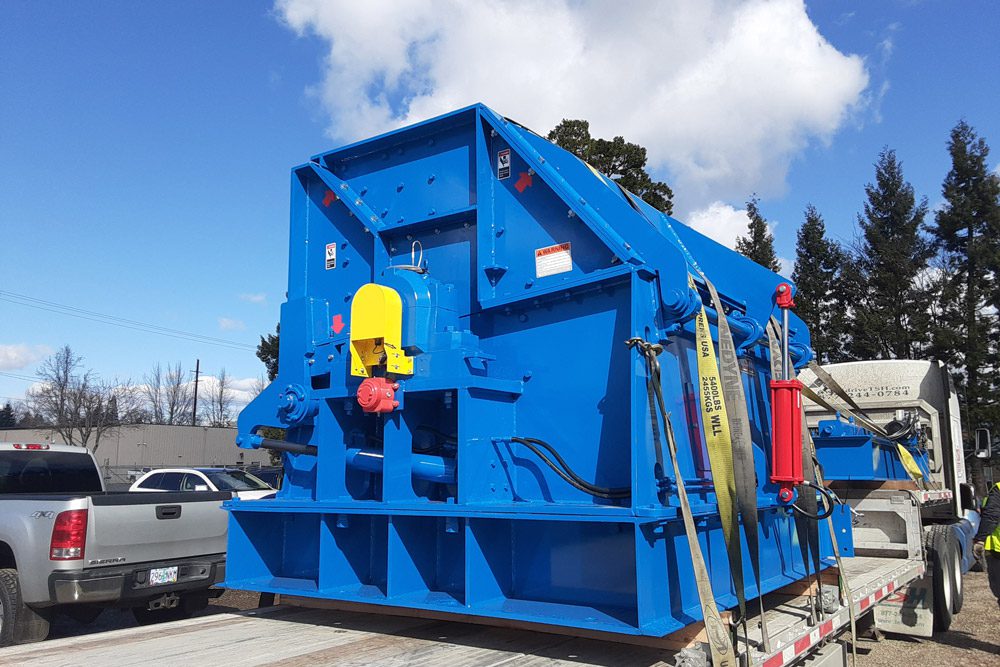 Another green fiber Super Shredder that will operate with dual 400 HP belt driven motors in the SE to shred SYP pulp chips. The unit has a circulating oil system, bearing temperature monitor system, vibration sensor, and zero speed switch. WSM also supplied a 7' infeed chute, start up assistance, and Vibrating Screen (shown below).
---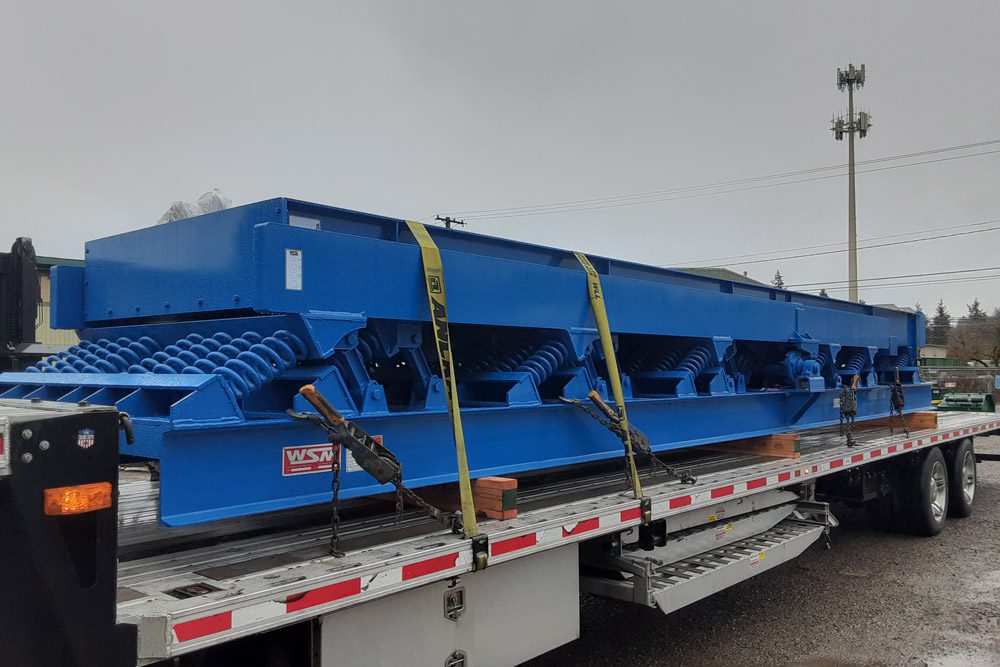 This 30' long, 60″ wide Vibrating Screen will separate green SYP chips from fines and sawdust prior to the Super Shredder. The Screen includes an approximate 3' long landing area, 25' long screen section, 30 HP motor, and is configured with our extremely rugged coil spring, counter-balanced design.
---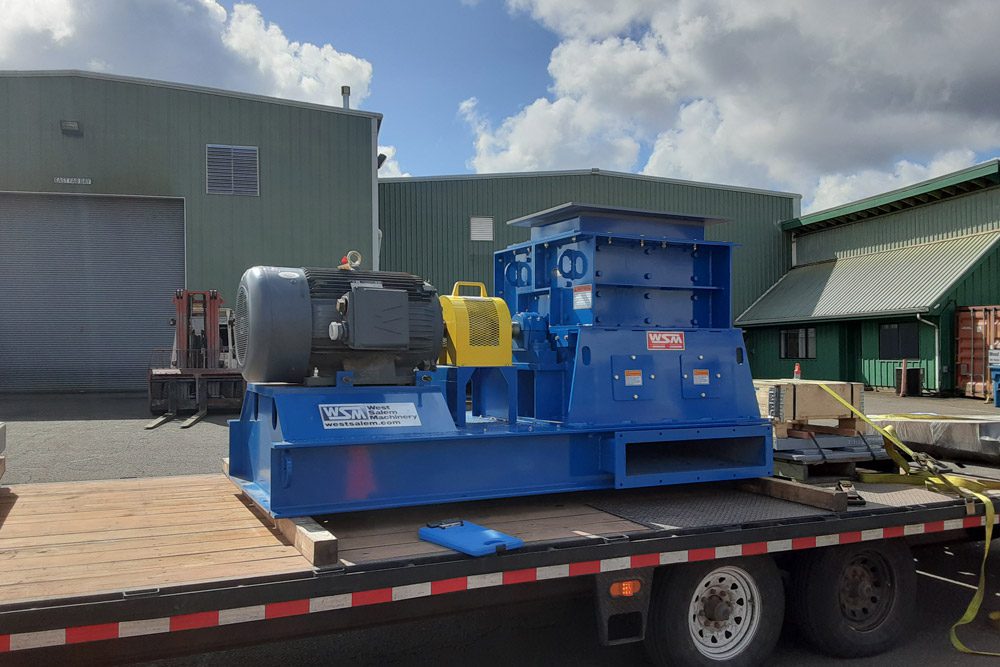 This Vertical Grinder / Hog is ready to go to one of the largest cabinet manufacturer's locations in the SE to grind hardwood trim ends. Operating with a 150 HP motor, the drive base is equipped with a plenum flange for full air discharge. WSM also supplied a 7' infeed chute, factory startup assistance, and maintenance training.
---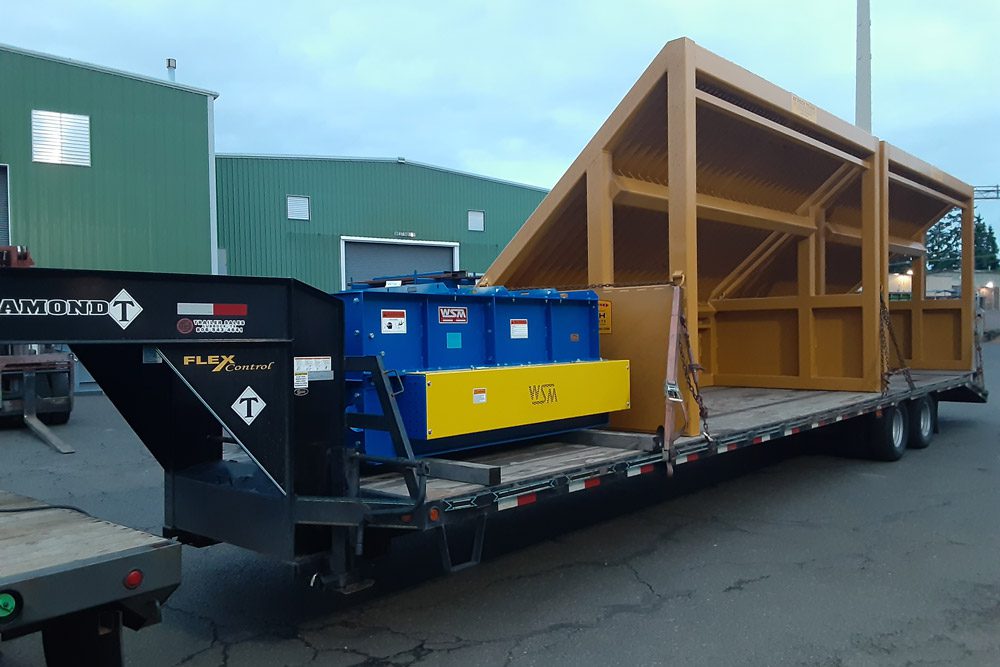 WSM's 36" wide, 7 rotor Disc Screen will classify softwood bark to an approximate 3" minus separation at a forest and wood products company in the West. WSM's Disc Screens are ideal for classifying bark, biomass feedstock, C&D debris, hog fuel, mulch, plastics, shredded tires, urban wood, and wood chips.
---
Get Application Answers
Blog General Application Answers Form - No PDF
"*" indicates required fields