4048 Vertical Grinder on its way to a large sawmill in Eastern Canada. The 40" dia. x 48" wide rotor assembly, operating with a customer supplied 300 HP motor, will grind 15-20 TPH of softwood bark to a 2" minus end product.
---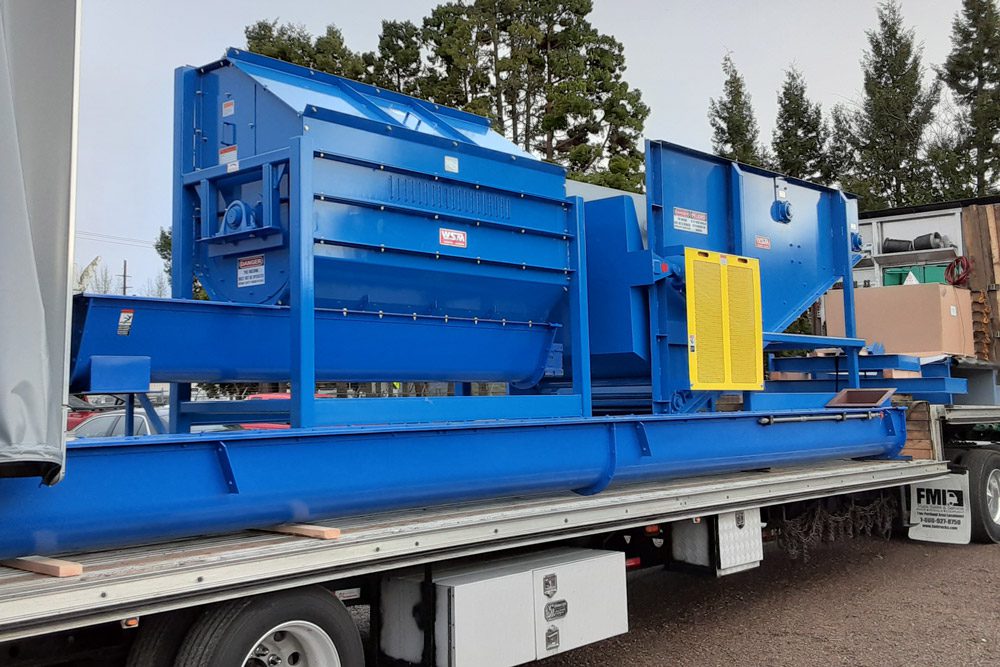 WSM Coir Breaker heading to a large mulch, soil, and landscape products producer's Midwest US location. The system will deconstruct and hydrate incoming compressed Coir blocks – pallet loads at a time. System includes screw conveyors and motor starter panel.
---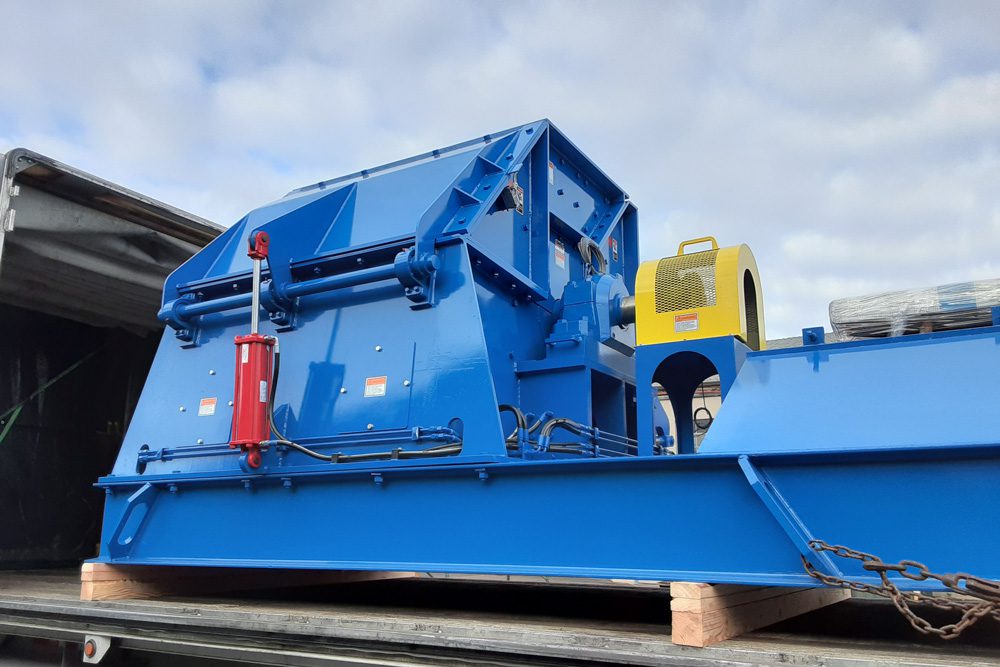 4048 Vertical Grinder loaded for a large pellet producer in the Southern US. The 300 HP Grinder will process pre-hogged material to a 3" – 4" minus. WSM supplied the Belt Discharge Conveyor with Overhead Self-Cleaning Magnet, access platform, engineering/project management, and start-up assistance with maintenance training.
---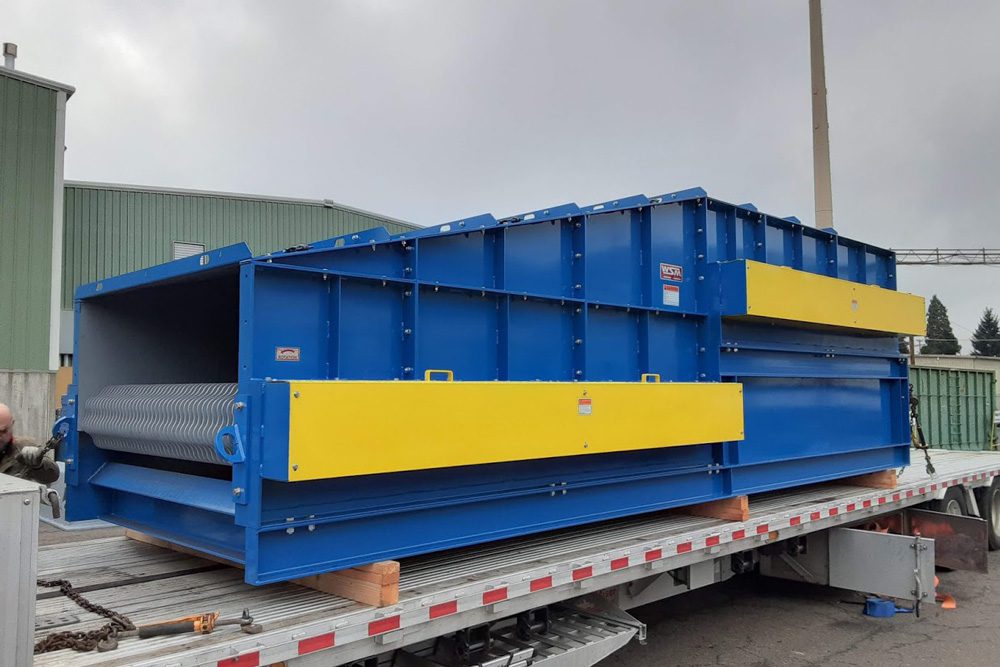 This 72" wide x 20 rotor long Waterfall Disc Screen is configured to classify 250-300 cubic yards per hour of hogged softwood and hardwood mulch at a large mulch, soil, and landscape products producer's Southern US location. The unique "Waterfall Design" provides improved product agitation.
---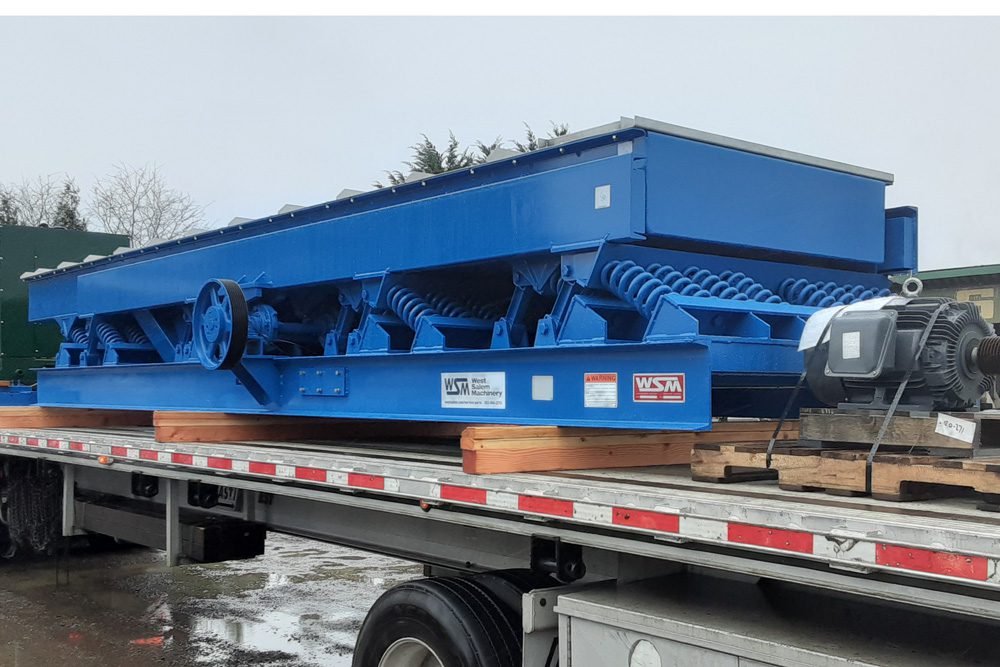 The coil spring, counterbalanced conveyor is ready for transport to a forest products mill in the Southern US. Includes a 15' long wire mesh screen with an aluminum ball deck, 4' long perforated "overs" screen, hammermill infeed extension, aluminum top covers, and stainless steel lined pan bottom.
Get Application Answers
Blog General Application Answers Form - No PDF
"*" indicates required fields