Vertical Grinder with 40" dia. x 64" wide rotor and our unique pivoting top case for easy maintenance access. The Grinder will process pre-shredded material to an approx. 1.5" minus with a 500 HP motor at a large mulch supplier in the Midwest. We supplied the support structure, maintenance access platform, and belt conveyor with magnetic head pulley.
---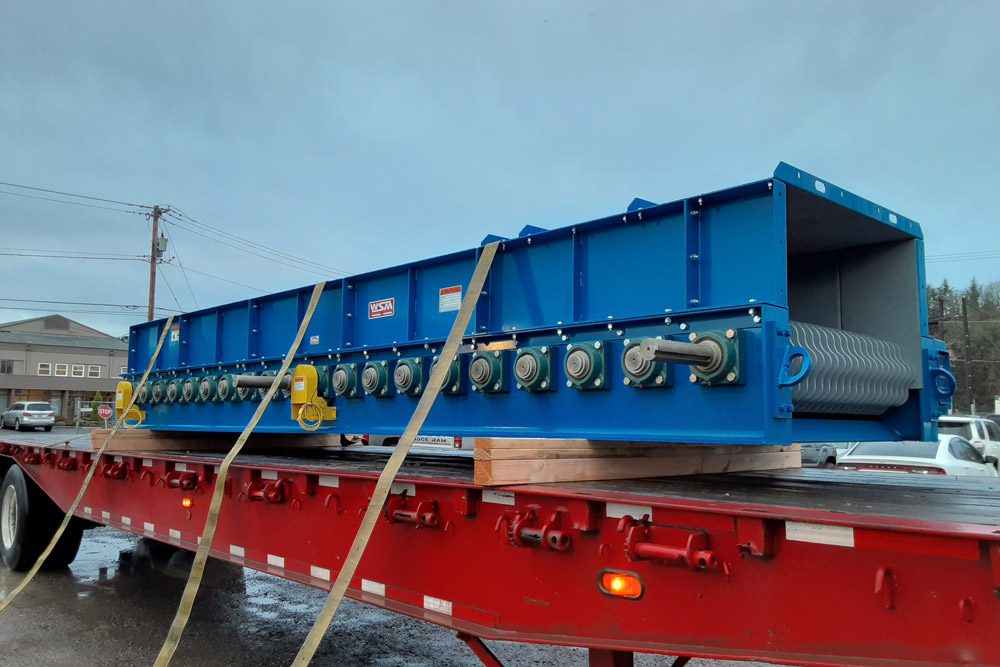 48-20 Disc Screen heading to a mill in the Pacific Northwest to pull oversized chips out of acceptable chips. This screen is 40" wide with 20 rotors assemblies and operates with two 10HP motors. We supplied top covers.
---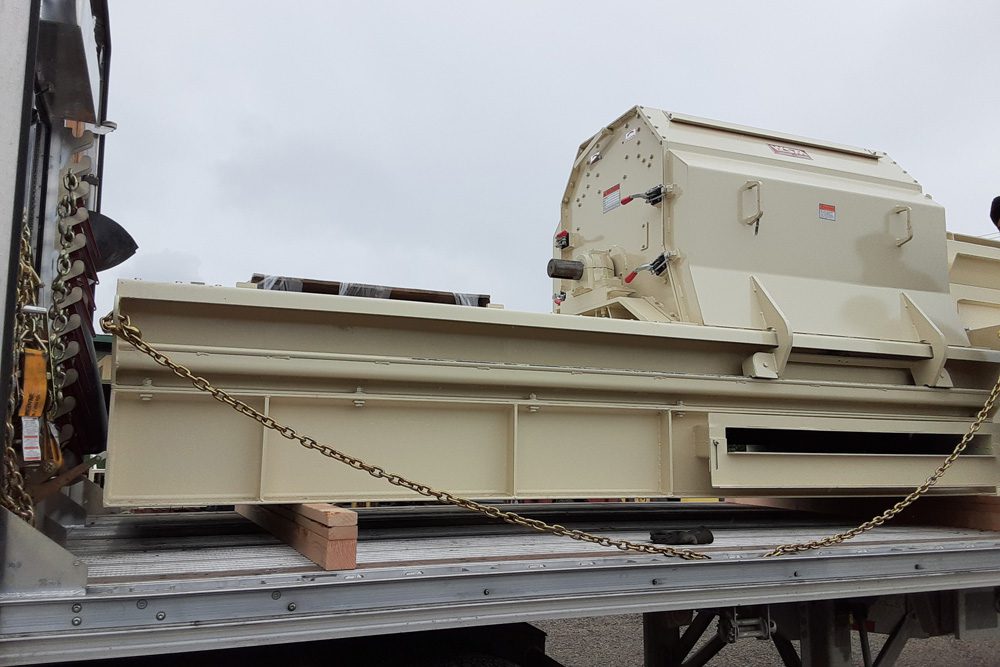 WSM's 4460 Hammermill with 44" dia. x 60" wide rotor will operate with customer supplied 600HP, 1800 rpm motor. The Hammermill, with full air discharge, will process material for suspension burning at a forest products mill in Canada.
---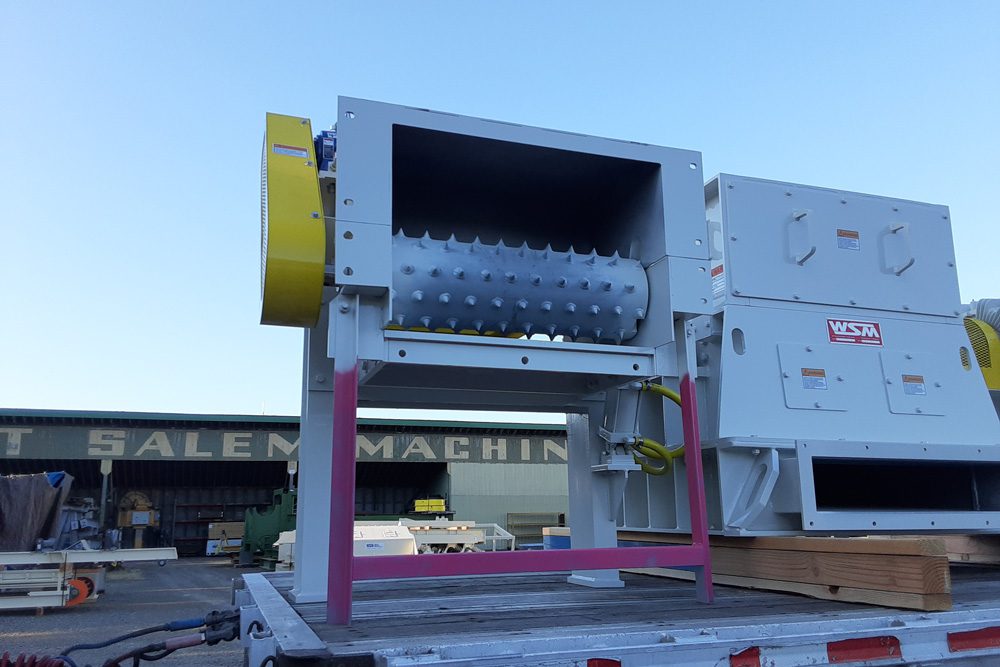 This Horizontal Grinder is ready to go to a large mill in the Pacific Northwest. The 2432 Grinder includes a powered infeed mechanism, 35' coil spring, counter-balanced vibrating conveyor with fiberglass section and metal detector. The system will grind dry veneer waste and plywood trim.
---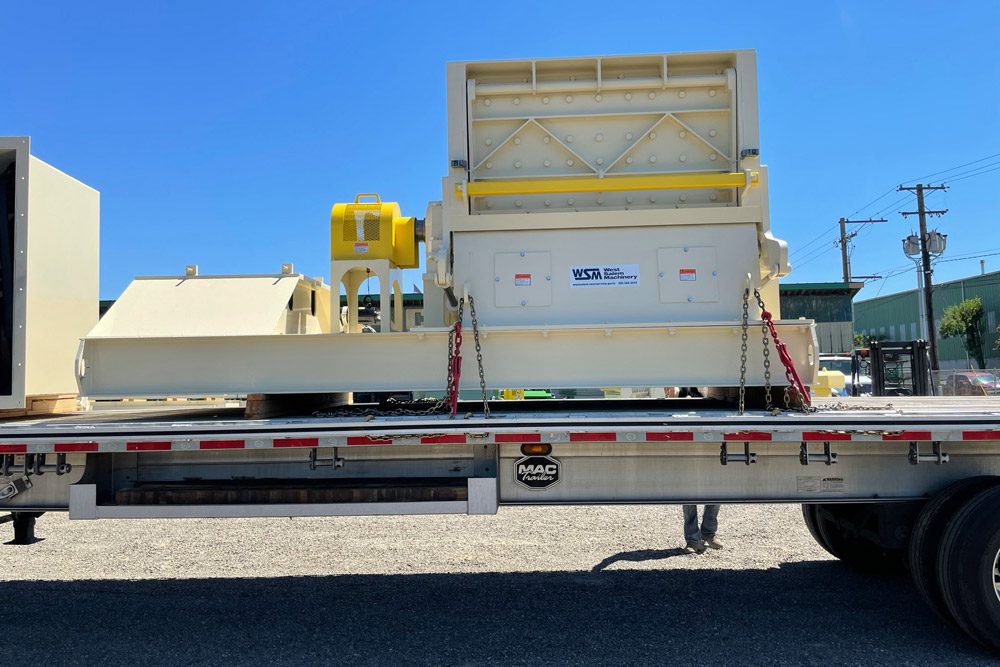 WSM's 4864 Vertical Grinder, with pivoting top case to reduce maintenance time and expense, heading to a large mulch producer in the South. The mulch grinder will operate with a customer supplied 500HP drive motor.
---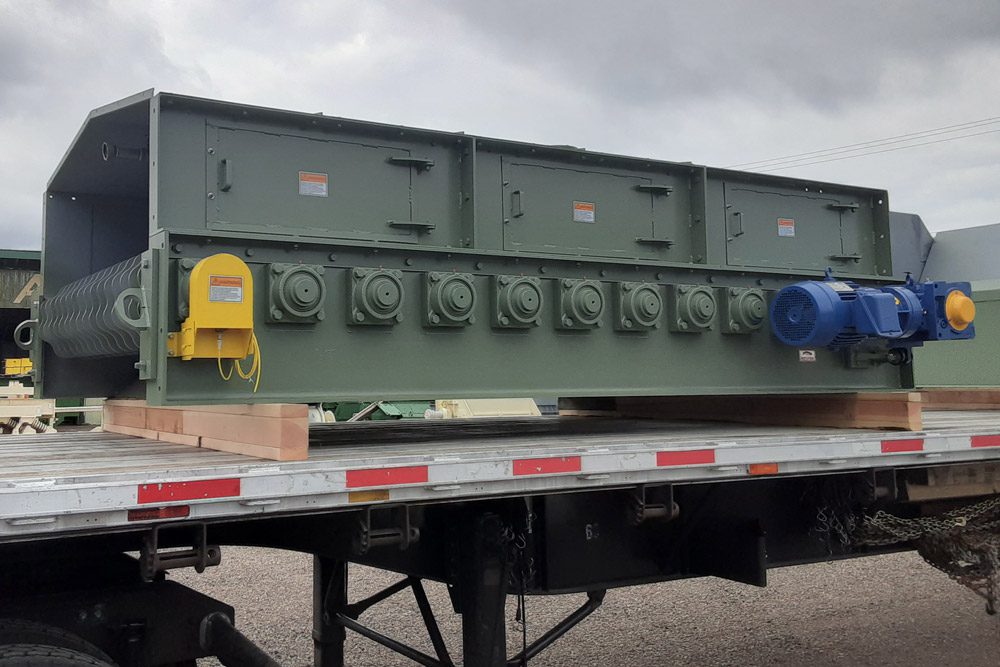 This 72" wide Disc Screen has 24 rotor assemblies to classify pre-hogged softwood bark and wood waste with an approximate 3.5" minus separation point. The Screen includes top cover, dust collection hood, and infeed chute.
---
Get Application Answers
Blog General Application Answers Form - No PDF
"*" indicates required fields