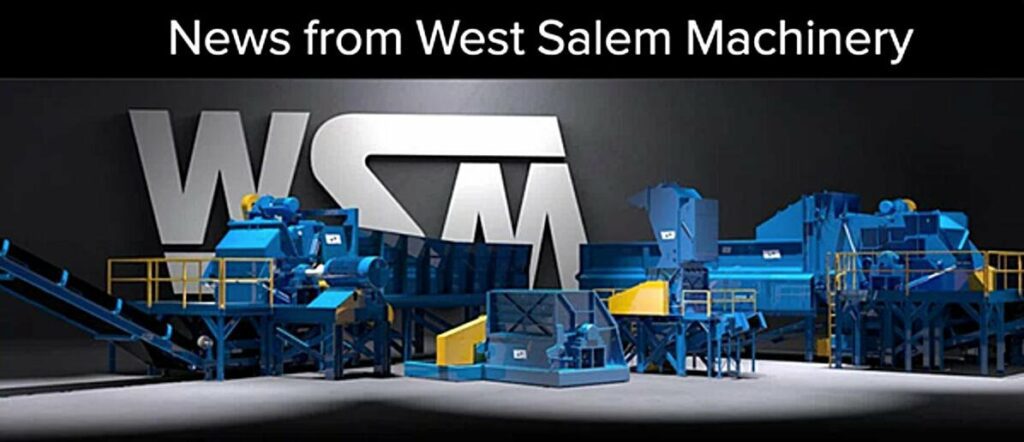 Innovative Solutions for Eucalyptus Bark Shredding
Learn how WSM's new and better solution allowed a large pulp and paper mill in Asia to successfully shred large volumes of stringy Eucalyptus Bark. Read how we:
Tested and analyzed Eucalyptus samples at our Salem, Oregon USA
test center
Expedited engineering and production of a new tooling package
Traveled to Indonesia for On-Site Testing
Increased shredded bark bulk density approximately 15%
Increased production by 50%!
---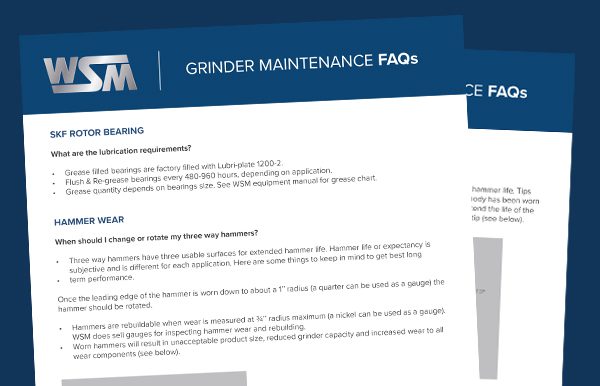 Grinder Maintenance FAQs
Facility managers know a strong preventative maintenance plan is key to keeping equipment operating at peak performance, ensure long operating life, and producing premium products. Get Grinder FAQs to learn:
When to should rotate, rebuild, or change hammers and replaceable tips
When to inspect and rotate or replace the breaker bar
Inspection and lubrication requirements for rotor bearings
When to rotate or replace internal grinder housing liners
---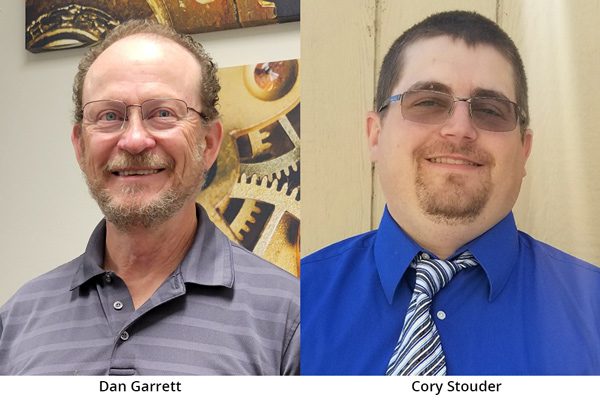 Retirements & Promotions in Parts & Service
After more than 24 years of providing outstanding customer service, Dan Garrett is retiring at the end of June. Currently serving as Director of Parts & Service, Dan has emphasized a quick and knowledgeable response to our customers. We want to thank Dan for his dedication to expanding WSM's Parts & Service department and wish him all the best on his new adventure.

---
Get Application Answers
Blog General Application Answers Form - No PDF
"*" indicates required fields