This massive Titan 6070 Horizontal Grinding System will process green waste, urban wood, and land clearing at a large mulch producer in the Midwest. The System includes a chain infeed conveyor, powered feedroll, dual 500 HP motors, support structures, motor starter panel, and discharge conveyor with magnetic head pulley.
---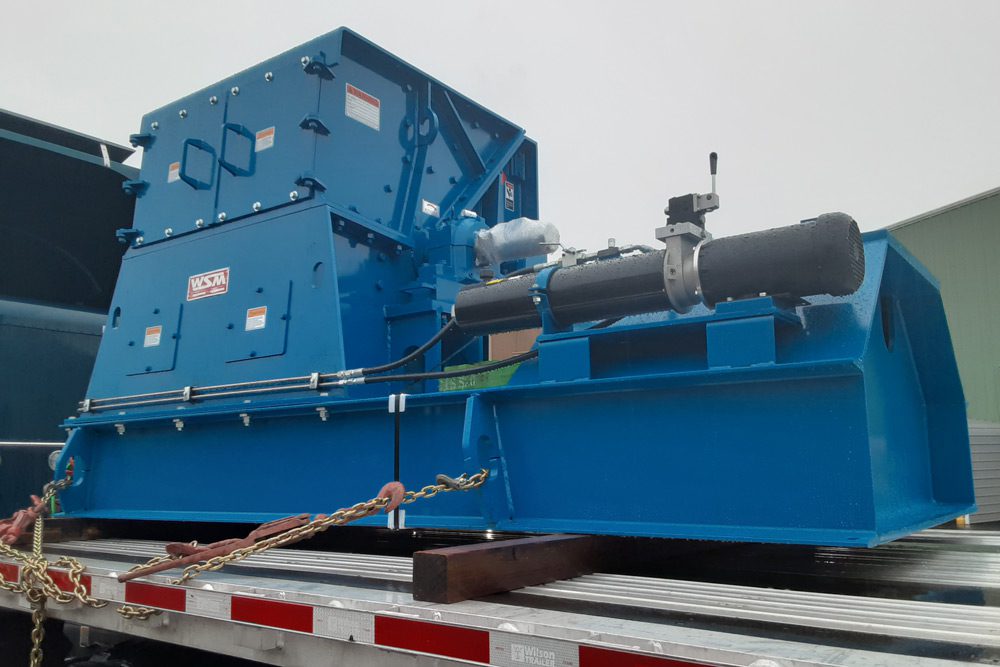 WSM Vertical Grinder with 32" dia. X 40" wide rotor heading to a large wood products company in the West for bark processing. The company produces a variety of value-added finished products including mulch, soil amendment, animal bedding, and pellets.
---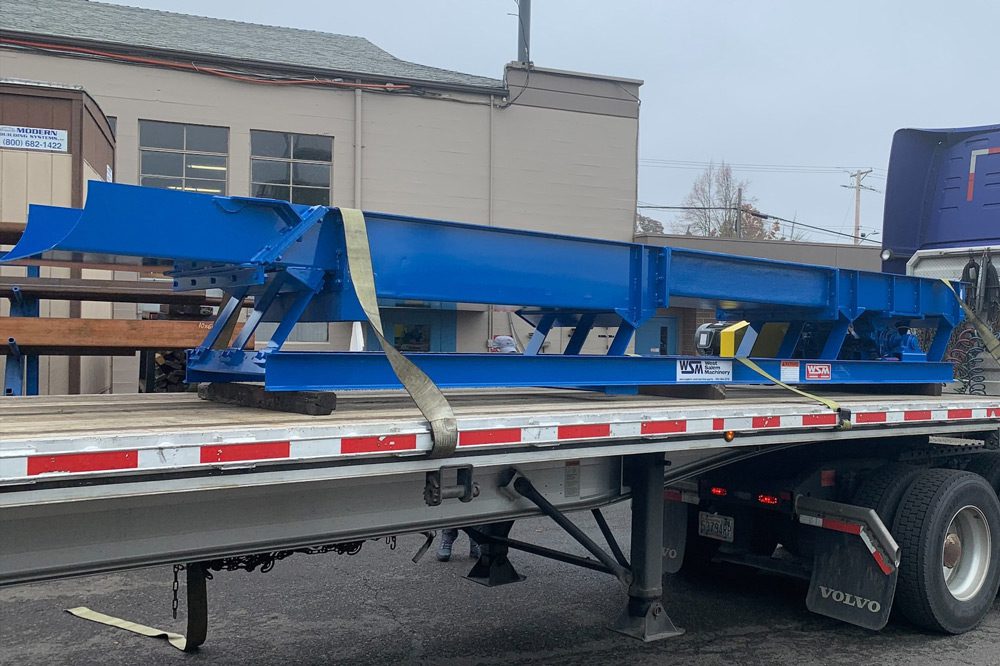 20' long fiberglass spring, unbalanced vibrating screen heading to a pallet manufacturer and recycler in the S. Central region of the US. This is a replacement infeed conveyor for a pallet and scrap grinder originally manufactured in 1993. The screen section for fines removal reduces wear on the grinder.
---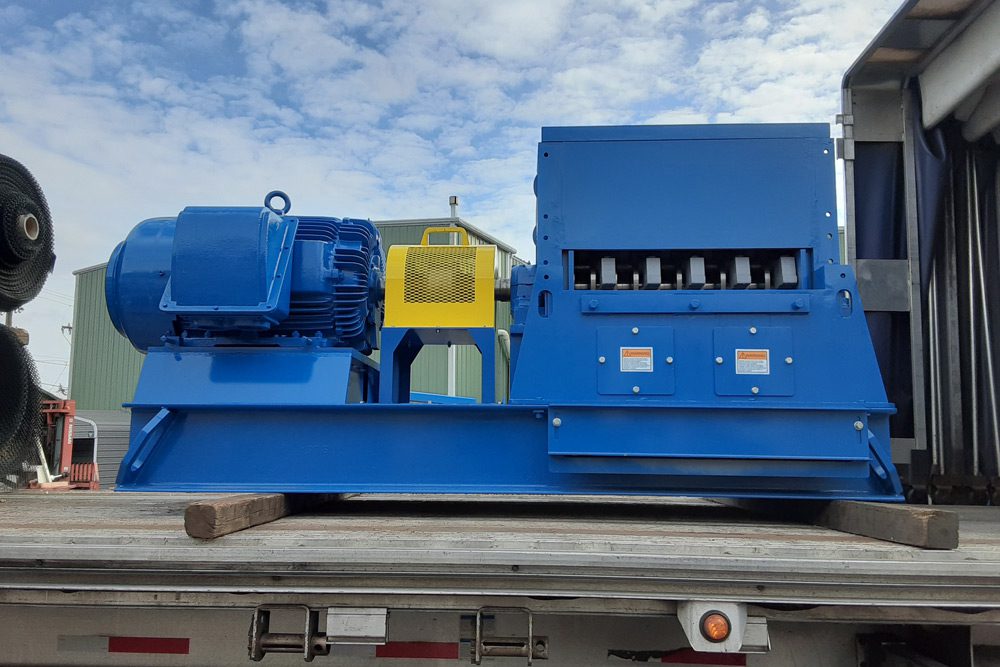 WSM 2432 Horizontal Grinder and Powered Infeed going to a large composite board manufacturer in the SE region to process scrap. The 150 HP system is a replacement for a system originally manufactured in 1993. The system is set up for air discharge.
---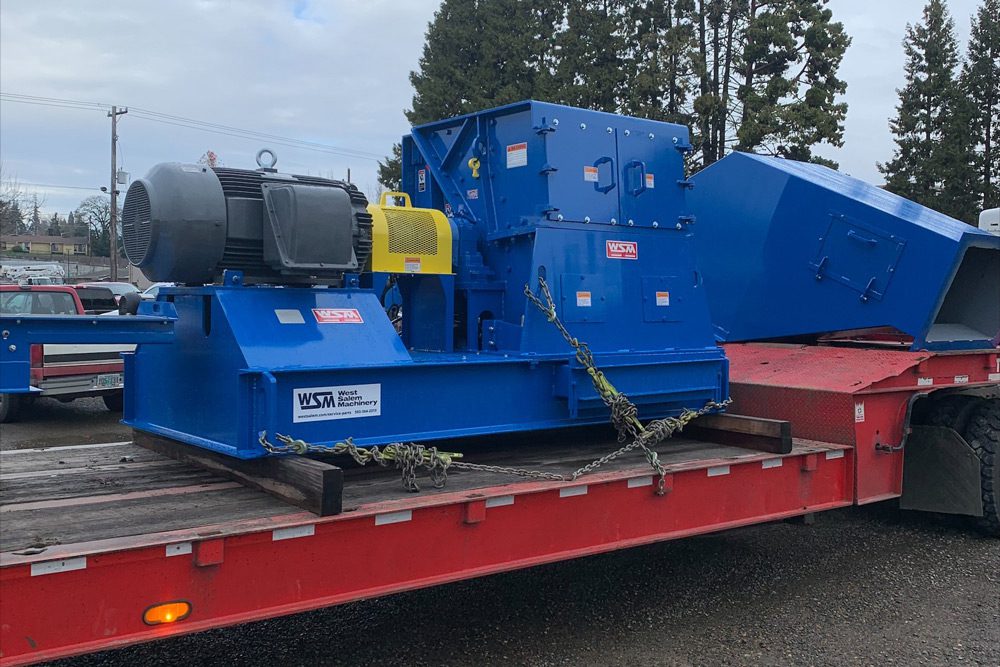 This 3240 Vertical Grinder with pivoting top case is heading to a hazelnut processing plant in the Pacific NW. The Grinder is designed for air discharge and will operate with a 250 HP, 1800 rpm Crusher duty motor. WSM also supplied the Grinder Infeed Chute.
---
Get Application Answers
Blog General Application Answers Form - No PDF
"*" indicates required fields