West Salem recently completed equipment start up and maintenance training at two sections of a large mill in New Hampshire. In the pellet mill, WSM's 4254 Super Shredder is processing green wood chips prior to drying. The system included a 300 HP Motor, Infeed Chute which is fed by a WSM Curtain Feeder/Screw Conveyor, and Screw Discharge Conveyor. WSM supplied engineered drawings for the machine Support Structure and Discharge Chute. The Super Shredder is a heavy duty machine designed for long term operation and will reduce Eastern White Pine wood chips to an approx. ¾" minus fiber at approx. 13.5 green TPH.
Super Shredder, Wood Hog, Conveyors and More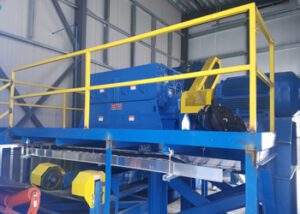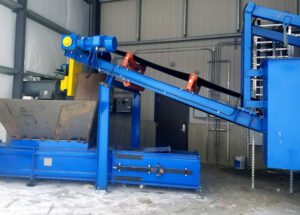 In their planer mill, WSM's 2852 Horizontal Hog is reducing kiln dried Eastern White Pine, cut offs, pallets, and other scrap wood. WSM supplied our unique Powered Infeed, Counter-Balanced Conveyor, 150 HP motor, Discharge Conveyor with Cross Belt Magnet, Motor Starter Panel, and Equipment Support Structure. The mill duty 2852 will process the planer mill material at a rate of approx. 4-5 TPH to an approx. 2"-3" minus.
We look forward to continuing our partnership and support to help them keep growing their already thriving mill.
Get Application Answers
Blog General Application Answers Form - No PDF
"*" indicates required fields