As the year draws to a close and attention turns to the opportunities that 2023 will bring, at West Salem Machinery, we're also looking back on 2022.
2022 Marked Our 75th anniversary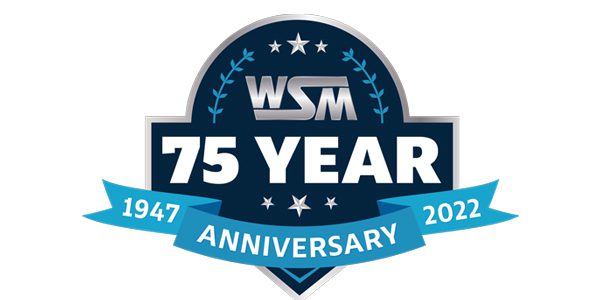 We began from very humble roots and have grown and developed into a market leader in size reduction and screening equipment. We operate all over North America and are proud of our customer relationships in Europe, Southeast Asia, South America, and elsewhere. Our founders could probably not have dreamed of what West Salem Machinery has become.
Continuous Improvement and Re-investment Are Core Principles
We believe, first and foremost, in building a great team and 2022 was a year of exceptional development and the recruitment of very strong new employees.
We continued to invest in new capabilities. In 2022, we made a major investment in a pair of new paint booths that will speed up painting cycles and improve product quality. Coming on the heels of large investments in 2020 and 2021 in a robotic welding cell and a very large bridge mill machining center, West Salem Machinery is committed to building our manufacturing capacity and capability.
Positioning The Company For The Future
We are long-term thinkers (with 75 years of history our longevity speaks for itself.) The initiatives and actions that we take now will position us for the future. In 2022, we worked to build relationships with new customers in new applications – notably with customers who see wood as a fuel source and not just as a building material. We invested in upgrading our design capabilities and in a larger parts & service organization to support our customers.
We are looking forward with optimism about our business and the industries that we serve and we look back with gratitude to our many customers and to the members of the West Salem Machinery family of employees who helped build a great company.
Get Application Answers
Blog General Application Answers Form - No PDF
"*" indicates required fields