WSM's Organics Processing System starts with batch feeding of incoming waste material, followed by high volume screening with WSM's high capacity Titan Trommel. Then material is sorted to remove metals, plastics and other recyclables.
Industry Specific information
Millions of tons of food goes unused or wasted in the US every year

The right approach diverts organics from landfills

Convert organics into renewable energy, compost, soil amendments, and other marketable products

Using organics waste recycling equipment reduces methane emissions to help reduce the effects of climate change
Organic waste comes from a variety of sources and encompasses material including food waste, green waste (leaves, grass, etc.), agricultural residuals, and mixed waste with organics.
Count on WSM's experience in engineering and manufacturing the organic waste grinders, organic waste screeners, and Organics Processing System equipment that the largest producers rely on. Let us know what you need to process and what you are doing with the material. With decades of application expertise and our in-house testing, you can count on WSM's experienced team to configure the best machine or system for your operation.
Learn what other successful organics processors know - if you're looking for a better way to process organics and eliminate costly portable machines, check out WSM's stationary organics equipment and systems.
WSM offers Chain Metering Bins, Organic Waste Shredders, Trommel Screens, Vertically and Horizontally Fed Grinders, and Light Fraction Separators to remove plastics and other light fractions during processing. We can supply all conveyors, metal separation, support structures, maintenance platforms, walkways and stairs, and sorting/picking stations. Optional system integration and project management deliver fully functioning systems. Field-proven in high capacity organics processing.
Industry Challenges
The focus on diverting organic material including leaves, grass, agricultural crop residuals, and food waste from landfills and converting it into environmentally friendly, sustainable products continues to increase. To successfully meet this demand, the grinding, screening, and processing machinery needs to be able to withstand this abrasive and corrosive environment while having the versatility to handle diverse raw material types.
With a WSM Organics Processing System, you can convert high volumes of green waste, food waste, and mixed organics into high-quality feedstock for compost, AD (anaerobic digestion) conversion, soil amendment, biogas, or biofuels with WSM's individual components or Stationary Organics Processing Systems. With processing rates from 10-150 TPH, these field-proven machines and systems can help you streamline the process. Whether you are new to organics processing or ready to upgrade your capabilities, find out how WSM's approach can help you get the right equipment to simplify your operation, minimize handling, labor, and energy requirements for low "per ton" processing costs.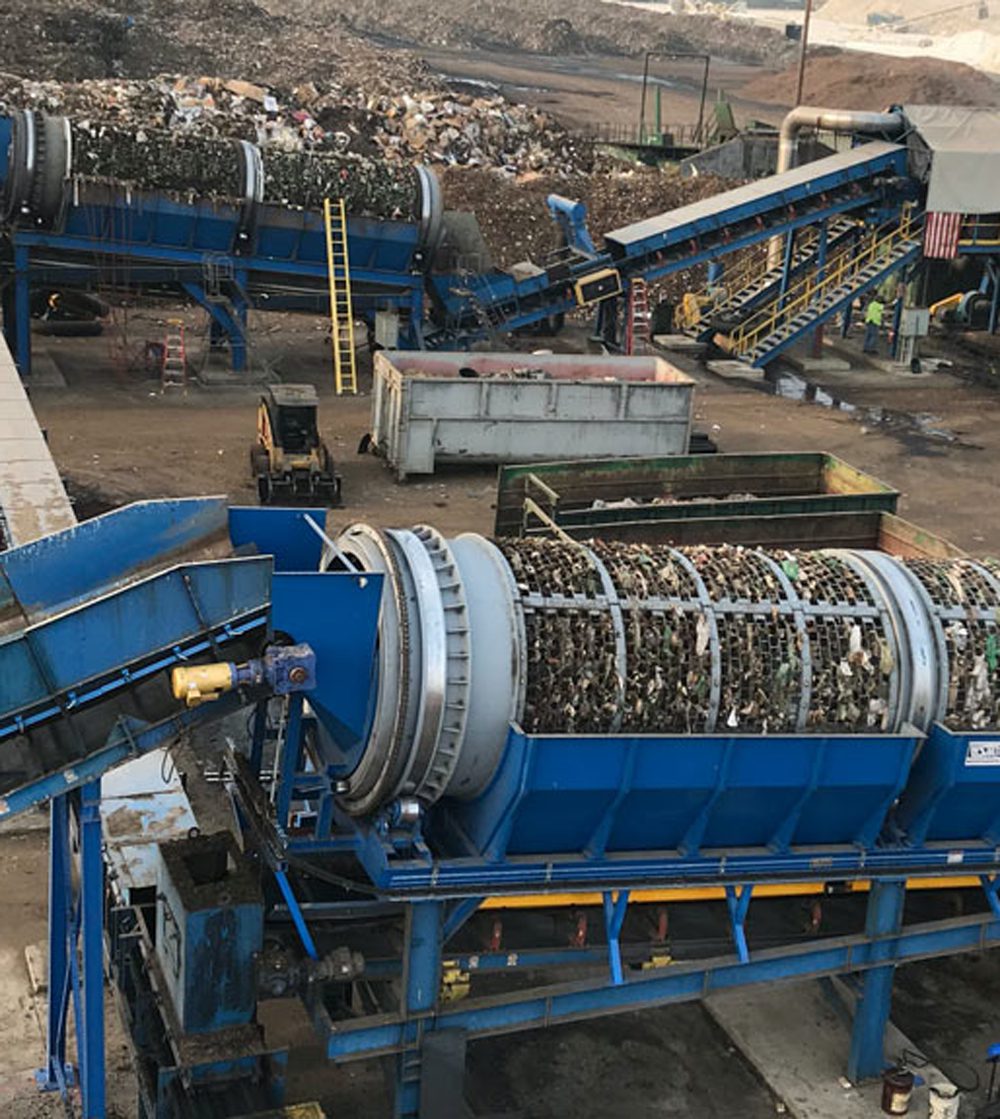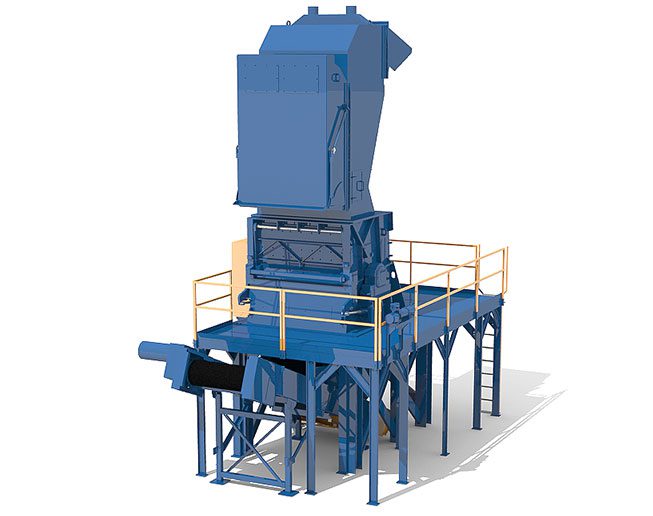 WSM Solution
If you're looking for a better way to process organics (food waste, green waste, and mixed waste with organics) and eliminate costly and maintenance-prone portable machines, check out WSM's Stationary Organics Processing Equipment and Complete Processing Systems. A complete system can process organics for conversion into compost, soil amendments, biogas, or biofuels with capacities ranging up to 150 TPH. With WSM's focused approach, you get our unique combination of continuous product innovation, application experience, testing capabilities, and technical services - before, during, and after the installation.
WSM's industry-leading, field-proven stationary equipment includes Chain Metering Bins with Loading Hopper, severe-duty Titan Trommel, massive Titan Vertical and Horizontal Feed Electric Grinders, and Light Fraction Separators.  Find out what the largest processors know - WSM equipment delivers reduced operating and handling costs, more up-time, and superior production. 
Additional Info
WSM's Organic Processing System is designed to help reduce landfill reliance and methane emissions that contribute to climate change.
Contact WSM
To discover the difference organics processing can make to your business and the environment, simply complete the contact form. An agent will contact you to further discuss what WSM can do to help your business.