The Machine
WSM's "All-Electric" Horizontal Titan-Series Grinder
The WSM horizontal grinder is an ideal machine for processing wood waste. With seamless integration into our recycling systems, WSM's vertical and horizontal feed grinding machines deliver an effective solution for converting wood waste into repurposed wood fiber materials.
Recently, a customer installed WSM's 4864 Horizontal grinder and corresponding infeed conveyor at their site. To ensure a smooth startup process, we dispatched our experienced service technician to work closely with the team onsite. He trained the team to use the equipment and keep it running at peak performance maximizing the return on their investment.
At WSM, we don't just deliver grinding solutions; we deliver the service and support to get you up and running smoothly and efficiently from day one.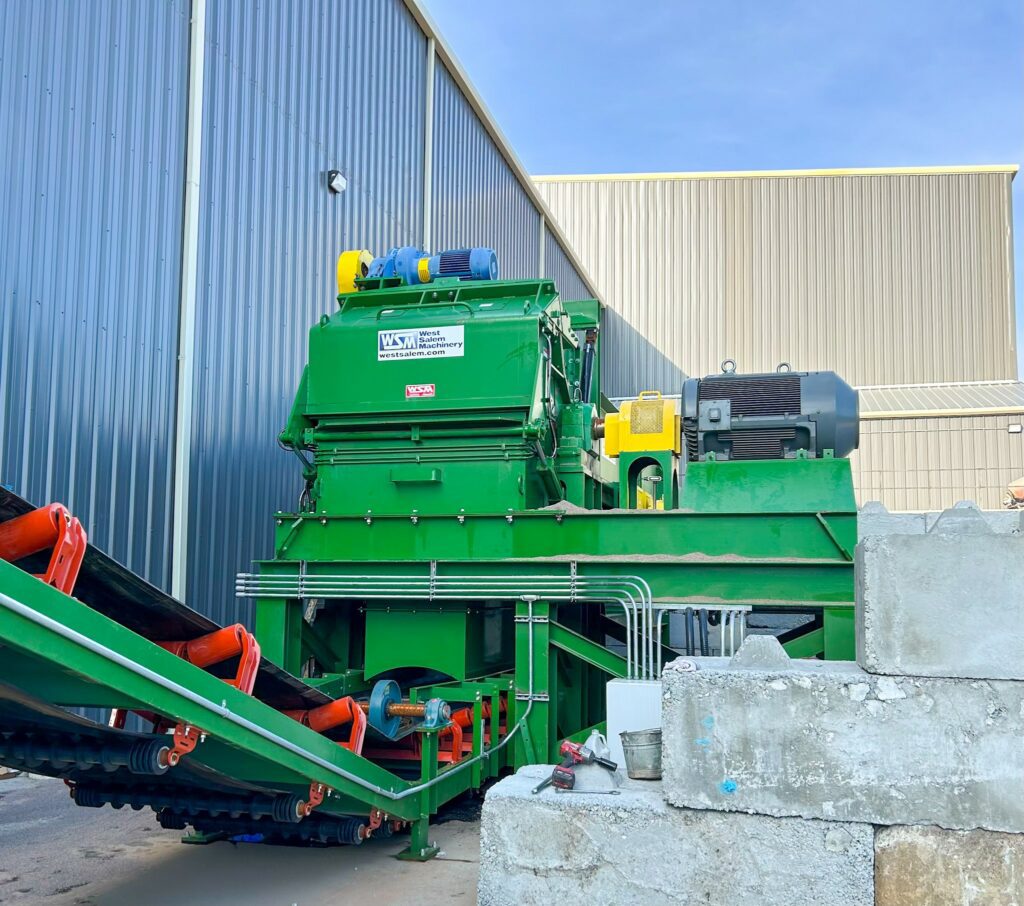 The Process
WSM partnered with this facility and their supplier to design a cost-effective system to reduce the amount of material entering landfills. First, incoming materials from construction sites are sorted with "wood waste" being directed to the grinder making sized wood fiber. The wood fiber then passes under a magnet for ferrous metal removal, and the fiber serves as fuel for generating electricity.
The 4864 series all-electric horizontal grinder breaks down large pieces of discarded wood. It is designed to receive material from a sorting belt, or by direct batch loading using an excavator. The grinder's ability to transform waste to reusable material is a great example of sustainability in action.
At West Salem Machinery, we aim to strike a balance between innovation and sustainability. Our high-quality industrial machines offer a solutions-oriented design and always keep your bottom line in mind.
---
YOUR END POINT IS OUR STARTING POINT
WSM's approach to product development and testing always starts with your end product in mind. Helping customers produce the finished product they need in an efficient and cost-effective manner – it's what we do.
---
To find a solution to or your processing requirements, call our application experts at (503) 364-2213 and ask for the New Equipment team or fill out the contact form on our website.
Get Application Answers
Blog General Application Answers Form - No PDF
"*" indicates required fields