Reliably convert varied feedstock materials into finished fiber for biomass power, pellets, and densified fuel with the most rugged and reliable grinding, milling, screening equipment and processing systems.
Biomass Power/Pellets/Densified Fuels Industry information
Consistent finished pellet feedstock helps ensure the production of premium quality pellets.

Pellets and densified fuels are examples of low cost options to help reduce coal and fossil fuel usage.

Woody biomass energy is a stable, reliable renewable energy that delivers major cuts in carbon emissions when compared to using coal for energy production.
Feedstock materials vary greatly based on region and availability with some being simple to process while others are more difficult with unique challenges.
Rely on WSM's experience in successfully grinding, screening, and processing a wide range of materials including wood waste, wood scrap, lumber, stumps, sawmill residuals, sawdust, wood shavings, wood chips, forest residuals, woodyard residuals, used wood, and quick-growing trees from tree plantations. WSM has the expertise and equipment to get the job done.
Be confident that you are getting the right machine to process your material with the most complete line of equipment available. 
There is no one machine that is right for every job. Tell us about your unique application and we'll configure the machine or system for your operation.  WSM offers Horizontal Hogs/Grinders, Vertical Hogs/Grinders, Shredders including our massive Super Shredder, Hammermills, Disc Scalping Screens, Oscillating Screens, Trommel Screens, and Vibrating Screens/Conveyors. Our dedicated engineering staff can configure a complete processing system, including complete Green Milling Islands and Dry Milling Islands.
Industry Challenges
The global demand for renewable energy sources including biomass power, pellets, and densified fuel continues to grow as the world looks for stable, sustainable energy sources to reduce coal and fossil fuel usage. The increased demand for raw feed to produce the necessary finished product means the grinding, screening, and processing machinery used in the process needs to excel at handling the diverse types of raw material available.
Fiber sourcing challenges mean you may need to process materials including woody biomass, sawmill residuals, sawdust, wood shavings, wood chips, forest residuals, used wood, and wood from short rotation forestry plantations. WSM's approach to helping you maximize the value of these varied residuals starts with configuring individual components or fully engineered, integrated systems designed specifically for either your new or existing facility with available project management. Systems can include complete green milling and dry milling islands at the largest pellet producers.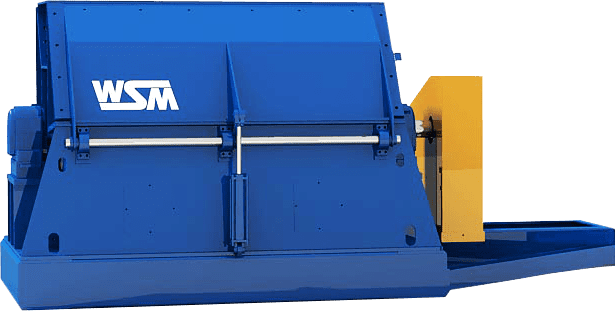 WSM Solution
WSM has been supplying the most rugged and reliable fiber and fuel preparation machinery and systems for over 70 years. This machinery is engineered and built to deliver in the most severe duty applications around the world. This extensive application experience and the largest range of products ensure you get the right solution for your unique application, along with our superior service and support – before, during, and after the installation. 
WSM's horizontal and vertical hogs/grinders, shredders for green milling, hammermills for dry milling, disc scalping screens, oscillating screens, trommel screens, and vibrating screens/conveyors supply lower maintenance and low operating costs while maximizing uptime and production.  We can supply all conveyors, walkways, platforms, and controls.
Discover the WSM Difference
To find a solution to reliably convert feedstock materials into finished fiber for your biomass power requirements, you need to contact West Salem Machinery to discover what our line of innovative machinery can do for your business.
Find Your Solution
Please take a moment to complete the form to receive your Free Copy of our WSM PDF. A member of our Biomass Power team will contact you shortly to answer any questions and provide further details about the WSM difference.
GET A FREE PDF & YOUR QUESTIONS ANSWERED